Mission Statement
Our Mission at Fresh from the Farm Fungi is to bring premium quality gourmet mushrooms to the markets in Denver, Colorado.  We achieve this by:
Seeking out local, rich and organic materials for cultivating flavorful and nutritious mushrooms, from SPORE to FRUIT

Using sustainable practices to leave a minimal footprint on the Earth in order to preserve the environment for wild-sourced mushrooms

Educating people about the wonderful world of Fungi
Denver, Colorado | Sedalia, Colorado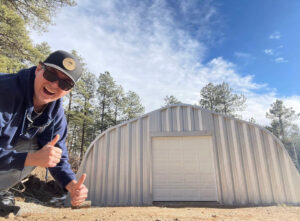 Our Mushrooms
Our Gourmet Mushrooms begin their life on enriched media inside a sterile environment and finish in a clean, highly controlled indoor grow room. Utilizing state of the art techniques we are able to maintain healthy growth from inoculation until fruiting. Our mushrooms are harvested at their ideal levels of maturity to help sustain a longer shelf life and procure optimum flavors.
Seasonally, we also work with Certified Foragers to provide our customers with the highest quality foraged fungi; an ever changing menu dictated by what nature is ready to supply!
Please contact us for availability and pricing.